Stores are closed. Sports are cancelled. Businesses are shuttered and people are losing jobs faster than you can spell unemployment. Even the fashion gods, it seems, are silent. These are strange times, for sure.
When the economy goes sideways, it's always a stark reminder to get back to the basics financially — to budget, track spending, price shop, save in an emergency fund, and follow all the other financial best practices that we get lazy about when times are good. If there's any silver lining to the current economic situation, it's that now is an ideal time to kick bad spending habits for good. You may even be under a legal order to stay out of the mall, after all. You might as well ride that circumstance to a financially stronger you.
Ready to start budgeting for clothes and rein in that spending? Here are five ways to do it.
5 Ways to Kick Bad Spending Habits
1. Budget
I wish I could tell you that budgeting was optional. It's not. Budgeting forces you to pay attention to how you're spending, and that's important.
Start by going through your banking transactions for the last two months. A closer look at how you've been spending often naturally reveals savings opportunities. You might, for example, find subscriptions you don't use or realize you've become a 1-click junkie, thanks to Amazon Prime.
If your income is still intact through this economic crisis, see if you can adjust your spending levels to fit the 50/20/30 model. Under the 50/20/30 budget, you allocate 50% of your net pay before retirement contributions to your essential living expenses. Then, 20% goes to debt repayment and savings. The last 30% is your discretionary spending money — which includes your clothing budget, along with your streaming services, gym membership, and salon visits.
This budget model also gives you some flexibility to adapt to a loss in income. Follow the model and you could, in a pinch, get by temporarily on a 50% pay cut — by cutting out all expenditures but the very basics.
2. Clear your browser cache
Admit it, you've used your browser's auto-fill feature to get through an online purchase faster, right? So, guess what happens if you dump all that prefilled data and intentionally slow down the online purchase process. You have more time to realize that you're shopping compulsively or buying things you don't need — especially if you've just put spending limits on yourself.
Clear your browser history and disable that auto-fill. You could also change your passwords to your favorite store accounts. And if you're really serious, install Freedom or StayFocusd. These are applications that block you from accessing certain websites.
3. Get rid of store credit cards
I know this is old advice, but it bears repeating. Clip up those store credit cards asap! As long as you have that card available, that store will find ways to entice you into using it. Extra cash rewards, double loyalty points, exclusive sales, and the like at your favorite online stores can wear down even the toughest of fashionistas.
4. Unsubscribe from store emails
Retailers employ very savvy marketing folks to build emails that sell. I know this because I used to be one. Unsubscribe from those emails and remove the temptation to buy something on the promise of saving money.
5. Pick up a new hobby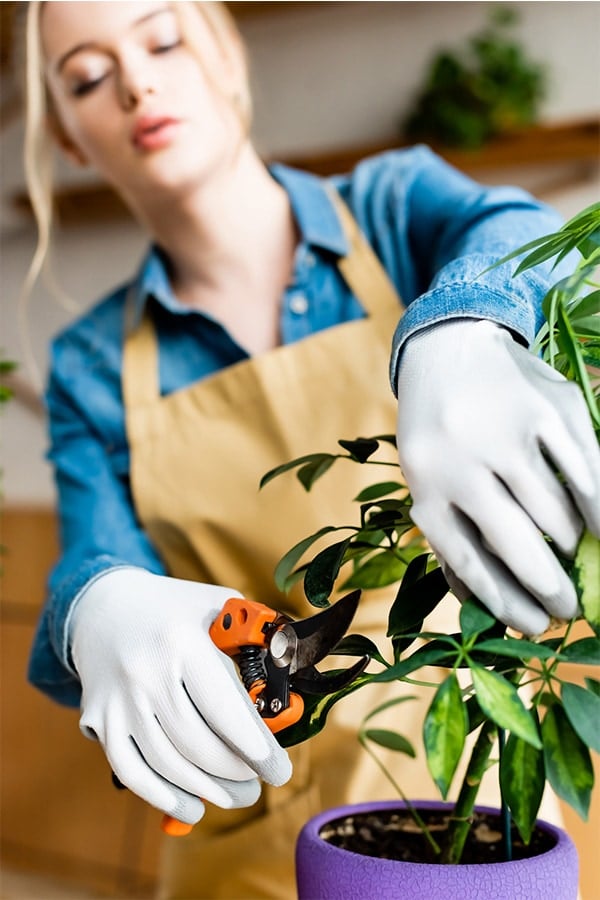 Right now, while the economy is on lockdown, you can tackle your online spending habits. But later, when stores and salons reopen, you'll face a new set of temptations. Address the future now by taking up a new, inexpensive hobby — you might learn to draw, garden, cook, or even sew. Heck, you could even start brewing your own beer or playing chess online.
Hobbies that capture and keep your attention have a way of minimizing excess spending. That's because some of us have inadvertently made shopping a hobby, and we need something new to replace it.
Incidentally, hobbies are also fabulous stress relievers, and you can't ever have too many of those in your life.